Posted by Chica at 2011-04-18 | Views: 3112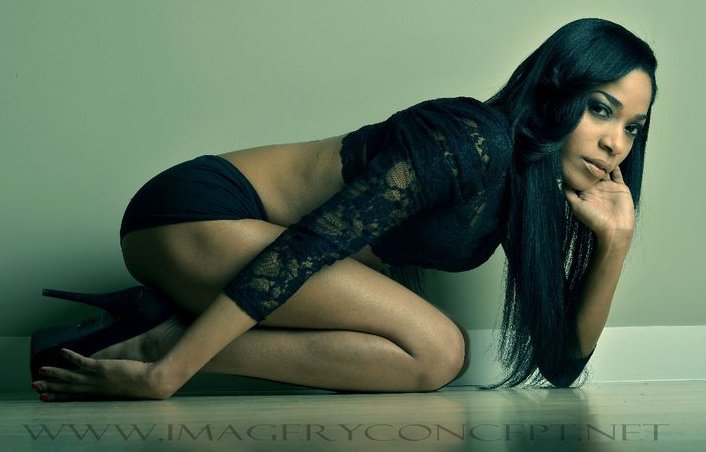 Name: Delerice Clarke
Stage Name: "The Barbie Twins"
Birthday: September 29th, 1982
Hometown: Miami, FL
Ethnicity: Dominican/Bahamian/Barbadian
Height: 5'6
Weight: 98lbs'
Piercings: 1
Tattoos: 0
Nudity: No
Best Asset: Legs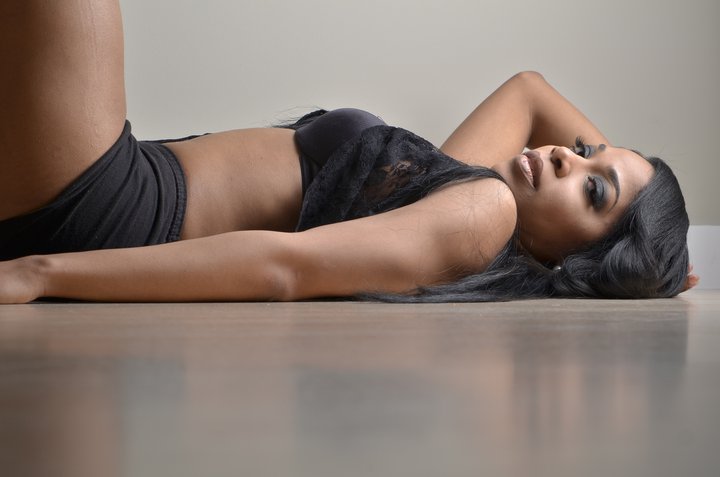 Name: Delpha Clarke
Stage Name: "The Barbie Twins"
Birthday: September 29th, 1982
Hometown: Miami, FL
Ethnicity: Dominican/Bahamian/ Barbadian
Height: 5'6
Weight: 103lbs'
Piercings: 0
Tattoos: 0
Nudity: No
Best Asset: Butt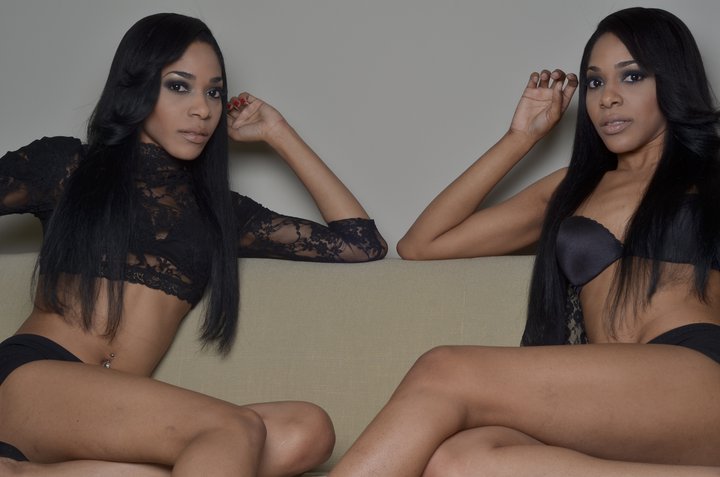 So what is a day like with The Barbie Twins? It consists of fittings, conference calls and meetings. These two lovely sisters who are signed with Tysum Modeling Agency are on their way to superstardom. Identical twins they are every man's fantasy, not just one dose of sexy, but two heaping doses! Their face probably looks familiar from Pitbull's Kodak commercial, or even the Red Stripe commercial, only to name a few on the extensive list of accomplishments they have. Oh yeah they've done all that and we are impressed. Typical twins they reflect sugar and spice. Delpha- definitely the spicier one, even her voice gave off more of a mystery, where as Delerice was more the sugar, friendly and extroverted. I faced the task of separating the two (I'm sure a problem they've had all their lives) but talking to one is like talking to both.
How'd you get the name the Barbie twins? "It actually was an insult." Delerice told me, in high school they use to call us the Barbie twins as an insult because we so skinny, and when I told my family, they told us that actually it's a compliment and so we took it and ran with it." And the name couldn't be more fitting; the illustrious "Barbie Twins" are making their way and leaving a trail. Born to a Dominican- Bahamian mother and a father from Barbados, Delerice told me "everyone thinks we're Jamaican." I laughed; I was under the same impression. I was in love with the picture, were Delerice is in the lace, tell me more about it I asked, "well the shoot was fun, it was in a store front. I was nervous cause I'm so skinny with a little booty." I was amused. From high fashion, commercials, print, video and runway these girls have done it all.
Big Tigger, Trey Songz, Waka Flocka, and Roscoe Dash, were some of the celebrities that they've deemed really sweet. I pried- have you ever talked to a celebrity or gave them your number? "Yeah I have but nothing really serious, I cut them off when I see their playing games, no one likes to be played," Delerice replied. How long have you been doing pageants? "Since I was five" says Delpha. Jeez, just when you thought you guys were modeling a long time, they've been doing this since they were 5!
What are pageants like? Are they as hard as they appear to be? "Yes they are because all the women are so talented and their beautiful, it's tough competition." I liked them, they were so humble. Delerice's latest pageant was Ms. Florida Essence Pageant, she didn't win, but she said they cheated her. When I asked why she felt cheated she said, "I felt as if I did an awesome job. I had all types of people coming up to me afterwards telling me that I'm a winner and that I'll always be a winner to them." Well I'm sure that was no sweat there's always the many other titles she's already obtained like, Ms. Miami and Ms. USA Caribbean beauty. I asked if her sister has any titles, and of course she does, Ms. Christian Florida, Miss. Fort Lauderdale 2009, and Ms. Runway 2010.
Their next biggest project is an independent film where Delpha plays as a main character and Delerice plays as her sister. Just when you think that's it, there's more, their also in Spragga Benz new video for the movie Shottas Two. I'm sure you're curious to know just like me why they don't do nudity (sad face) and it's because of their tittles. They told me with titles you have many restrictions, Delpha says she would never do a naked shoot because you never know what follows you, and Delerice said yeah, she probably would matter-of-factly, Playboy approaches them all the time (we'll keep our fingers crossed.) On a fantastic note they are both single, and looking, open to whatever comes their way. Delerice says especially if its Cam Newton that approaches her… she'll marry him in two hours. This is definitely a double shot of juice we'll toast too.
Contact Info:
Delerice-
Email: MsDivaDelerice@yahoo.com
Twitter: http://twitter.com/MsDivaBabyDoll
Delpha-
Email: DelphaClarke@hotmail.com
Twitter: http://twitter.com/queendelpha
http://twitter.com/TheBarbieTwins
More From Models | Back to Blog Home
---