Posted by Chica at 2011-06-03 | Views: 2558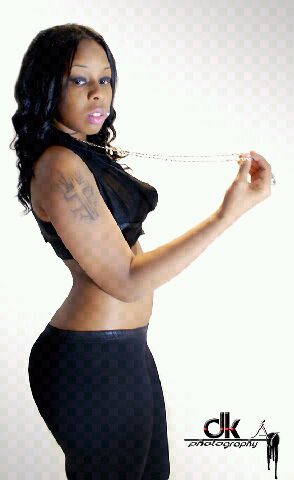 Name: Jessica Shorter
Birthday: November 27th, 1985
Stage Name: "Jessy Love"
Height: 5'7
Weight: 160
Hometown: Los Angeles, California
Ethnicity: Cuban/ Jamaican
Tattoos: 1
Piercings: 0
Nudity: No
Best Asset: Butt
Have you ever heard of an angel modeling? Yeah, me either, until I met Jessica. Sugar cannot even compare to this sweet young lady who is new to the modeling world, but has such high hopes, an open mind, and much determination. Her pictures were different, her swag was different, and everything about her just screamed different. She was humble like a saint, but beautiful like a goddess. I was in awe with the humility she possessed because it was like no other. The moniker, "Jesse Love," was definitely fitting.
Featured in COA Babii's newest video, this California native moved here at just the young age of three. She loves Florida, and says Florida had been so good to her. Settling quickly, she now works at a collection agency full time, so if you ever get a call from her hang up.
Are you single? "Yes I'm single, I'm just focused on doing me. The last relationship I was in was abusive, and an emotional roller-coaster, but I'm pass all that now." And we're glad that she is. It takes one hell of a woman to come out of such unfortunate circumstances, and find her beauty and focus on her worth. Through all her hardships, Jesse Love is the sweetest and most gentle person I have ever came across. She also expressed that she was thankful for all the other models she has met, as well as us (The Juice Report Crew) and I was completely in blown away. I don't think anyone had shown their gratitude as much as she has.
Why don't you do nudity? I asked. "It's just something I would never do. I would want so save something like that for my husband." She definitely put the Christ in Christian. A sexy cup of holy water, she was at the most- juicy.
http://www.facebook.com/JessyLove.DM
More From Models | Back to Blog Home
---