Posted by Chica at 2011-05-02 | Views: 3907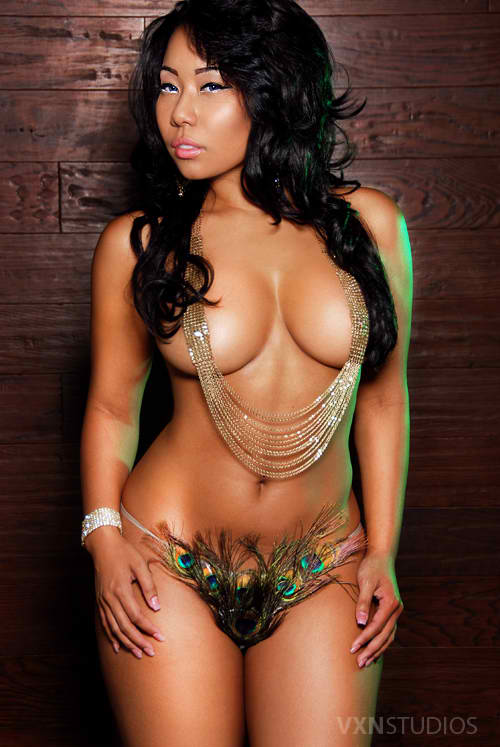 "Sex definetely sells, but after work there's a different way to carry yourself. If you see me when I'm not working, I have on glasses, my hairs in a bun, and i have on sweat pants..."
Name: Ashleigh Hue
Stage Name: Ashleigh Hue
Birthday: December 10th, 1985
Height: 5'5
Weight: 140
Hometown: Miami, Fl
Ethnicity: Jamaican - Chinese
Tattoos: 0
Piercings: 1
Nudity: No
Best Asset: Boobs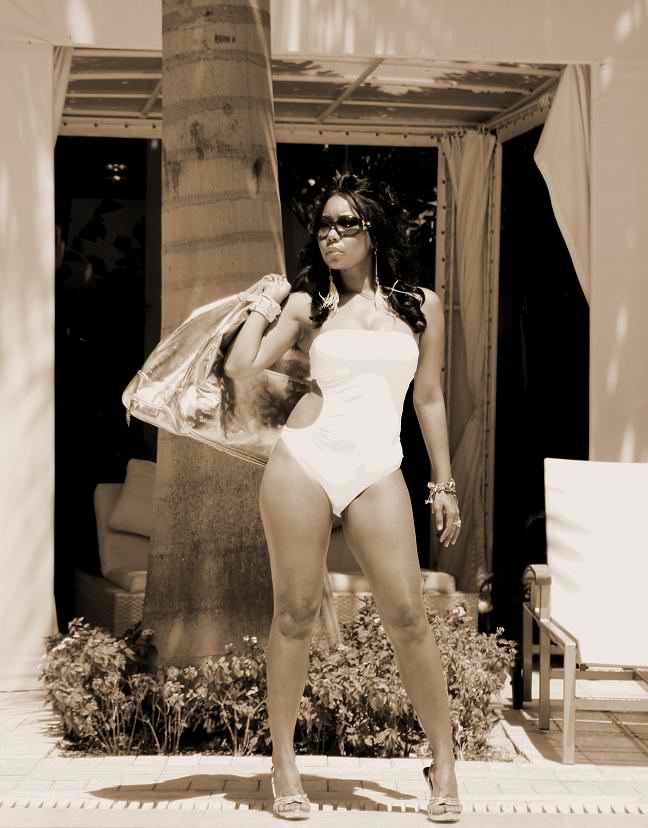 "Runway isnt' for me. I'm more into high- fashion print."'
I was elated. If she was the lottery, I definitely won. When I first saw her pictures, I was already stunned by her beauty, but talking to her made me ten times more excited. One reason, she has it together! This definitely is every men's fantasy. The looks of a goddess, and the brains of a doctor, it couldn't possibly get any better, but it did- she was talking to me. For about half an hour I had the attention of possibly the prettiest woman on the planet. Ashleigh Hue one of the baddest vixens in the game has graced many men's magazines such as Smooth, Black Men, J'adore, Fame and the cover of Same. Her next goal is King Magazine, although I have much faith that she'll be on the cover sooner then later. She also told me about a new group that Universal just signed, "Fwey". Rather then them having a video, they have a short film in which she plays the leading lady. Downside is, it comes out next month.
How long have you been modeling? "About 5 years, and I've been doing it all by myself". "Its been a journey," she told me. A journey she should be proud of. She has come a long way. Ashleigh owns a lingerie company called Yen, and she also owns Trademark Design Group, a company that specializes in interior and fashion designs. How is she an expert on all this you wonder? She is a graduate from The Art Institute of Fort Lauderdale, her degree- interior design, architecture and fashion- I know, we love it. Recently she had a magazine signing at Books A Million for her cover on Smooth, which she added was a great success. Traveling often, working and hosting parties, the last party she hosted was at Ultra Lounge in DC. It was another celebration for her magazine cover.
Know any celebrities I asked? "Yeah I know a lot, Cool from Cool and Dre, that's my best friend. I'm also a stylist so I run into celebrities often." Is there anything she doesn't do? Digging for the juice, I asked if she ever dated any celebs. Turns out she has. She's dated Rudy from Git Fresh, which was a two year romance. Which of course led me to ask her is she single- which she isn't. Since she's unavailable its safe to say we can still gawk at her body and wish.
Are your boobs real? C'mon I had to ask. If I didn't ask, I know you're thinking it. "Yes, everything on me is real." I felt compelled to get on the floor and do a sit-up. So how'd you get your body like that? "I work out a lot, I just recently lost 11 pounds". "I'm a fiend for the gym" she said.
With a body like that and a face to match. This is definitely the sexiest juice we can approve of.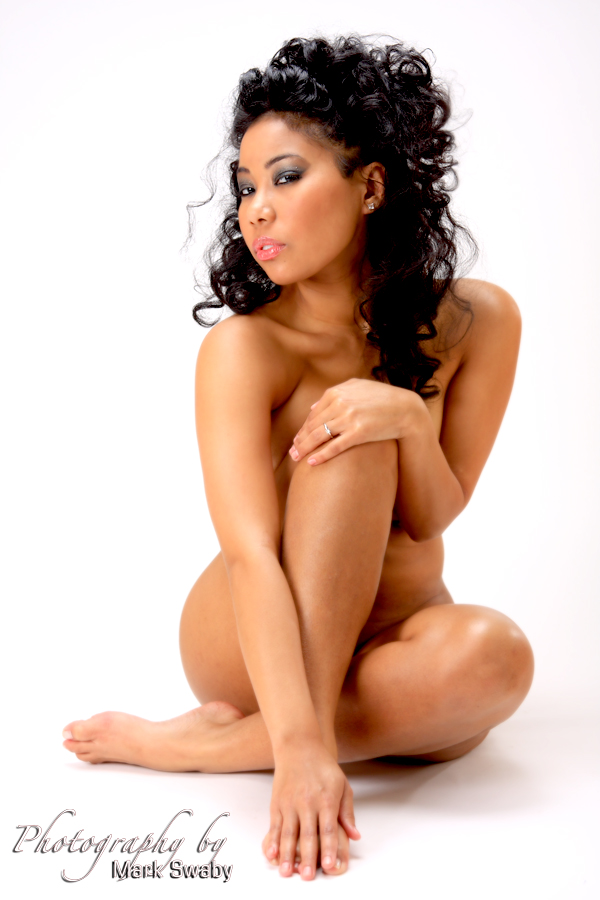 More From Models | Back to Blog Home
---