Posted by Cool Chip at 2011-07-11 | Views: 881
BIO:
J.P. A.K.A J.PROPHETE
Fort Lauderdale, FL - Fort Lauderdale isn't known for its music commercially but there are lots of unsigned artists. Hip hop recording artist Jeffrey "J.P." Prophete is set to burst in and follow some of the heavy hitters. Trying to brand his name in the music industry, J.P has a veteran presence whose music touches both the Hip hop and the Pop Genre. Born and raised in Fort Lauderdale, Florida J.P has been exposed to every kind of way describing the word "struggle." Like every other artist in the game J.P has experienced shattered dreams and disappointments, but maintaining and overcoming it all, he has continued to strive for greatness and develop a name for his self around his city. When J.P wasn't getting the exposure and the credit that he deserved he began giving up on his music career. Later, he then conceived a child and turned back to his music and used his daughter as motivation towards it. After establishing his name, he began performing at various spots in the tri-county South Florida area. In doing so with his way of words and energy on stage, it then captivated the attention form audiences like no other. J.P's manager Verlin Moore and his Gwatta Squad team says they are overwhelmed with the kind of potential that he holds. As soon as they took notice at the type of style he had they knew he was different and had a gift. With his passion for music and even more so of work ethics it would definitely catapult him to the top. He's next in line.
WEBSITES:
Facebook.com/Jeffery JP Prophete
LATEST MIXTAPES:
J.PROPHETE-"DA FREE TAPE"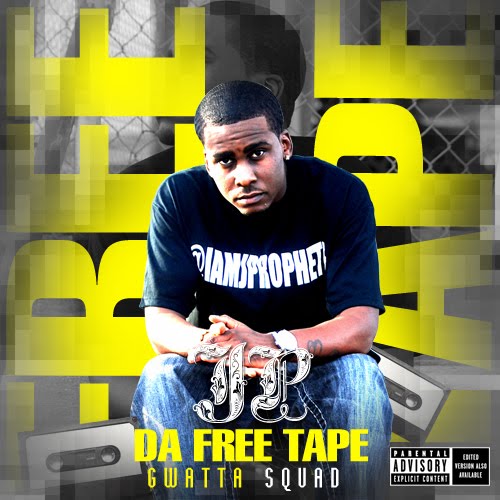 BOOKING INFO: features, radio/dj drops
Jbug580@gmail.com
or
@Gwattaspromo
JPROPHETE Manager:
Verlin Moore (813) 943-1343
LISTEN TO HIT SINGLE BELOW:J.P- "Bottle of Liquor" ON I-TUNES
More From The Spotlight | Back to Blog Home
---